This is a calendar of hobbit events on the LOTRO Laurelin server, typically events in the Shire and hosted by hobbits. If you have events you want added to the calendar, send me a letter!
All times in the calendar are given in current London/UK time.  The LOTRO servertime (Boston/US East Coast time) is usually 5 hours behind London time. To see the servertime while in-game, just type /servertime. If you are unsure what London time is in your current time zone, you can use this time zone converter.
Current times are:
Colour categories:
Blue

: General announcements of special interest dates (hobbit months, festival periods etc.)

Green

: Public events, open for all hobbits

Red

: Kin events for hobbits in the Grand Order of the Lost Mathom
18
Sat
All-day
Spring festival 2023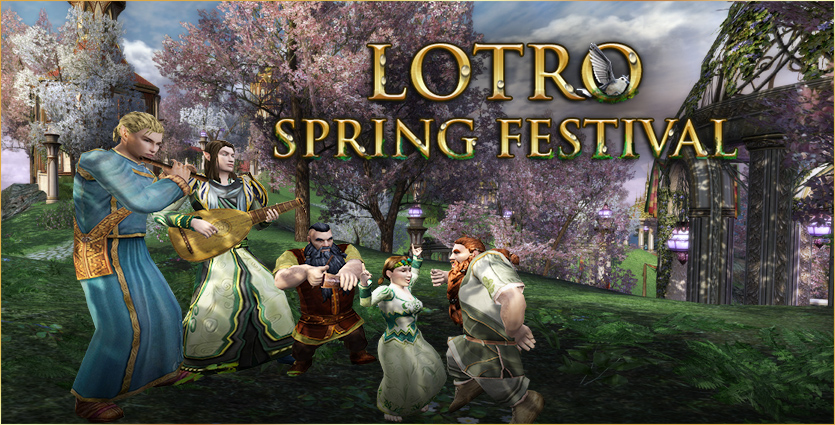 The spring festival is on again! Brave the Bree-lands maze! Festival dates! Start: March 9 @10AM. End: March 28 @3AM. All times servertime. More about the festival on FibroJedi's placeShare this:TwitterFacebookRedditEmail
6:00 PM
Visit to distant relatives, part 11

@ Windfells
Visit to distant relatives, part 11
@ Windfells
Mar 18 @ 6:00 PM – 7:30 PM
Among Hills and Under Trees With Saelo's guidance and some luck, the hobbits passed through a big part of Windfells without facing any trouble. However, there was a never-ending wind blowing from each side while...
7:30 PM
Adventure Saturday

@ Songburrow
Adventure Saturday
@ Songburrow
Mar 18 @ 7:30 PM – 9:00 PM
Unless other events are on: The Grand Order goes on adventure! We'll meet up and see if there are adventuring opportunities. Date: Saturdays Time: 7:30PM UK Location: Meet outside Songburrow HallShare this:TwitterFacebookRedditEmail